LOTTO
Lotto numbers for Monday 15th October were 16, 17, 24, 28. No Jackpot winner and no match three winners. This weeks Jackpot is £3300.
OVER 35'S CHARITY FOOTBALL CHALLENGE
Our over 35's Charity Challenge game took place lon Saturday night in Páirc Naomh Pádraig, a fiercely contested battle between two committed teams played out a very entertaining encounter.Team Shannon running out victorious on a scoreline of 4-11 to 4-3, which meant the teams finished level on an aggregate score of Team Foyle 8-10 Team Shannon 5-19. All proceeds and donations from the game are going to former senior player Connor Devlin. Many thanks to all our players who turned out over the two games, and a big thank you to all who helped out in any way, they all know who they are, so thank you. A special word of thanks must go to Eugene Mullan who put a lot of effort into organising the whole thing. Finally we all wish a speedy recovery to Team Shannon captain Kevin McGeehan who was injured early in the game, and also Team Foyle player Kevin Devlin. The two teams lined out as follows: Team Foyle: Barry Coyle, Aidan McDonald, Karl Farquhar, Gerry McElhatton, Gavin O'Hagan, Martin Conway, Gerard Mullan, Martin Hackett, Oliver McElduff, Seamus Carroll, Tommy Bloomer, Declan Mullan, Cyril Cush, Barry Tally, Sean Quinn, Desmond Gourley, Paul Quinn, Kevin Devlin, Team Shannon: Colm Mackle, Brian Lagan, Sean Toner, Barry Mullan, Gerard Molloy, Niall Mullan, Peter Kilpatrick, Kevin McGeehan, Ciaran Gourley, Adrian Corrigan, Adrian Nugent, Kieran Mullan, Gareth McGurk, Ciaran Quinn, Dermot Devlin, Barry Moore, Cathal Clerkin.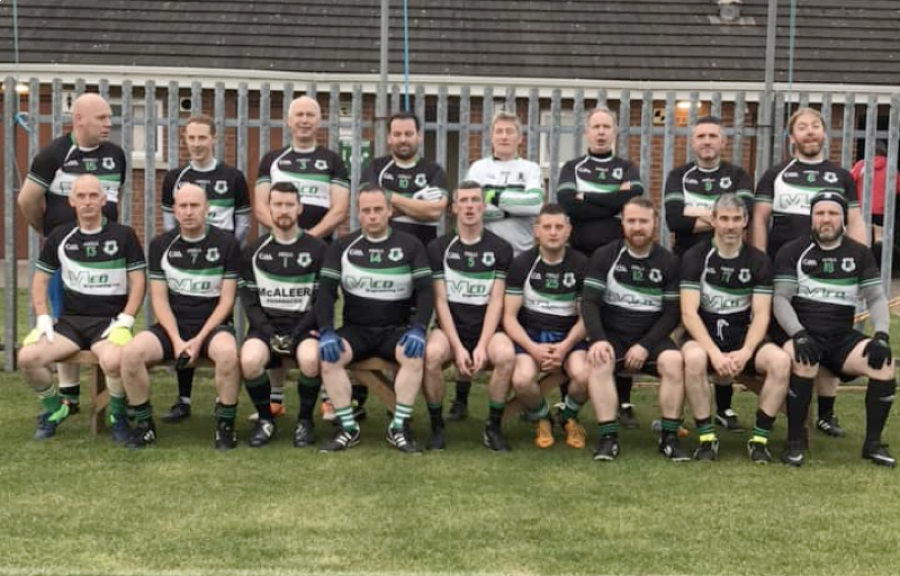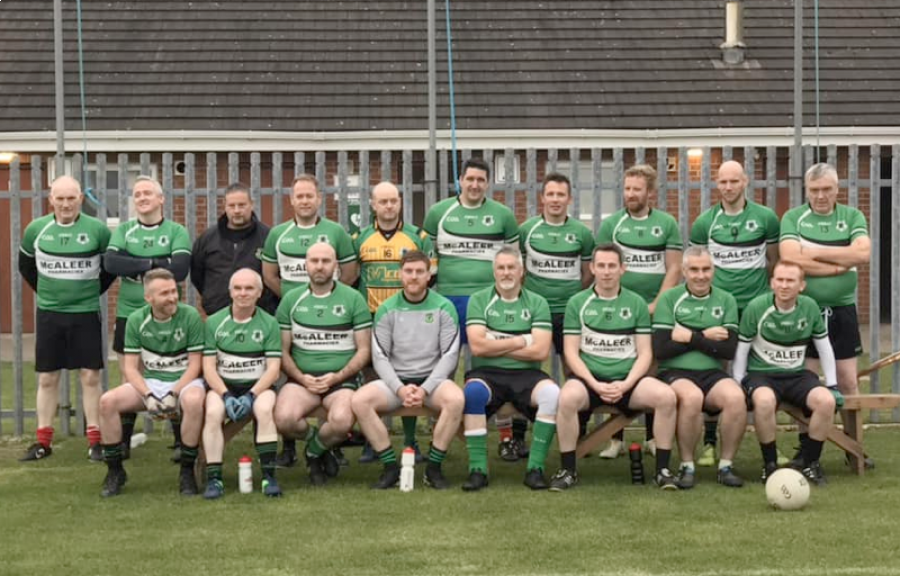 FRIENDS OF ROCK BIG DRAW
Friends of Rock big draw will take place on Friday 30th November 2018 in the Glenavon Hotel, Cookstown. Just 6 weeks to go! There is £15,000 prize money with a top prize of £10,000. 2nd prize of £3,000. 3rd prize of £1,000. 4 prizes of £500 and 5 prizes of £100. And some lucky people will win this in time for Christmas! All proceeds from the draw will go towards the development of our new community hub. And for the 1st time in our history Rock St Patricks GAC and Rock Ladies GFC will jointly host their player of the year awards. It is sure to be a great night and we look forward to seeing you all there. Further details will be announced in due course. A small team of ticket sellers are currently visiting every house in the Rock area selling tickets for our big draw which will take place in November. Ticket prices as follows; 1 ticket £20, 3 tickets £40, Book of 8 tickets £100, 6 books of 8 tickets £500, 15 books of 8 tickets £1000. We realise that people have been very generous already with donations and direct debit pledges but one last push before the draw finishes will make a massive difference in financing the building of the hub. We ask you to please give what you can.
U16'S
Our U16's lost out to Cookstown in the Championship semi final on Saturday at Greencastle on a final scoreline of Rock 0-6 Cookstown 1-13. The lads have put in a great effort all year and to reach a semi final having defeated two teams who finished above them in the league was a great achievement, well done boys and a big thank you to Cathal, Karl, Barry and Adrian who have put in a lot of work with these boys all year. The team at Greencastle was: Jason Cunningham; Corey McElduff, Ruari O'Neill, Martin Ward, Ethan Bloomer, James McGurk; Shea Daly, Niall O'Neill; Jake Lagan, Odhran Nugent, Danny McCloskey, Thomas Collins, Aidan Carroll. Sub: Matthew Devlin. Other squad members who played during the year were Rory Coyle, Senan Devlin and Aidan Coyle.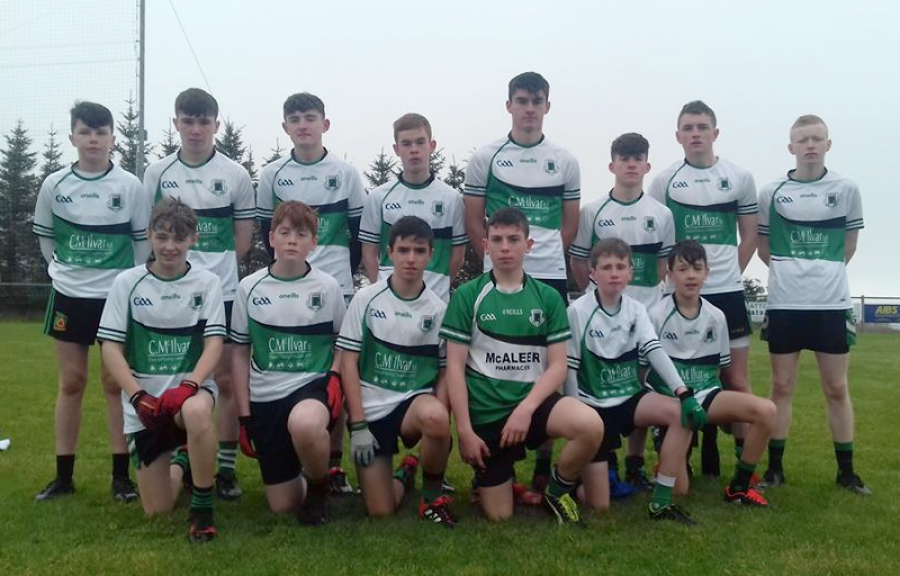 U13'S
The U13 league commences on Saturday 3rd Nov at home to Brocagh at 11.30am. Other fixtures are: Sat. 10th Nov away to Derrylaughan at 11.30am, Sat. 17th Nov at home to Killeeshil at 11.30am, Sat. 24th Nov away to Aghaloo at 11.30am.
CONGRATULATIONS
Congratulations and well done to Holly Nugent who played in the half time mini games at the county final in Healy Park on Sunday.
SYMPATHY
Deepest sympathy is expressed to the McCourt family circle on the recent death of Mickey(Bardahessiagh). May he Rest in Peace.